Welcome to the biggest cooking competition in the Pacific! Follow our amazing contestants from Fiji, Samoa, Tonga and Vanuatu compete in the Revolution Kitchen to become the Pacific's best!
Recipes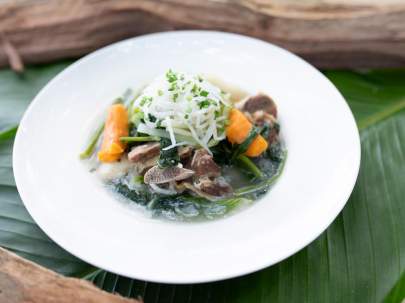 Vanuatu's Tanna Soup:
This is the signature dish of Vanuatu and a satisfying broth.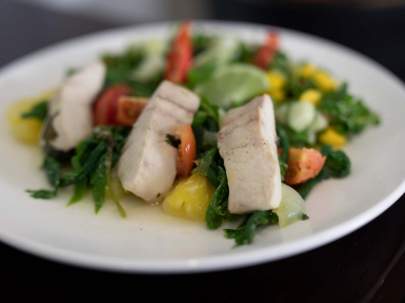 Fiji's Poached Mahi-mahi:
Perfectly paired with with ota and cassava, and full of nutrients.

Join the Revolution

From the plantation to the table, celebrity chef Robert Oliver is joined by talented cooks from Fiji, Samoa, Tonga and Vanuatu. Each week they'll face cooking challenges that see them dive into their food heritage as well as creating their own fresh mouth-watering spin. It's a cooking show like no other: expect volcanic rocks and island humour with a sprinkle of faith and prayer. You'll get to know our cooks, their families and their homes. Pacific Island Food Revolution is on TV networks in the Pacific, including Australia and New Zealand.
Want delicious Pacific recipes? Curious about the food traditions of the island? Become a Food Warrior and join the Revolution! We'll give you all our best recipes, behind-the-scenes action, and insights from the Pacific's most inspiring.
Meet the Host
Robert Oliver is a New Zealand chef, award-winning author and television presenter. He is Ambassador for Le Cordon Bleu, New Zealand and the Pacific Islands. His book Me'a Kai: The Food and Flavours of the South Pacific won Best Cookbook in the World 2010 Gourmand World Cookbook Awards. He followed this up with Mea'ai Samoa: Recipe and Stories from the Heart of Polynesia, which won Best TV Chef Cookbook in the World 2013. He hosted TV series Real Pasifik, a finalist in the New York Film and TV Awards 2014 in Travel & Tourism. Real Pasifik plays in more than 40 countries and is on its 75th re-run.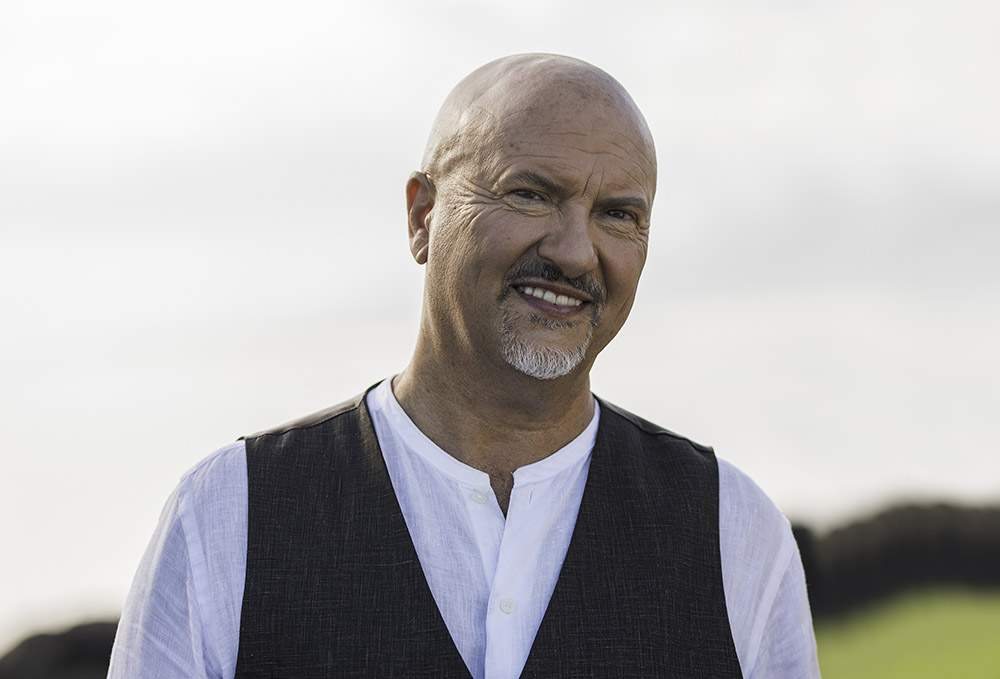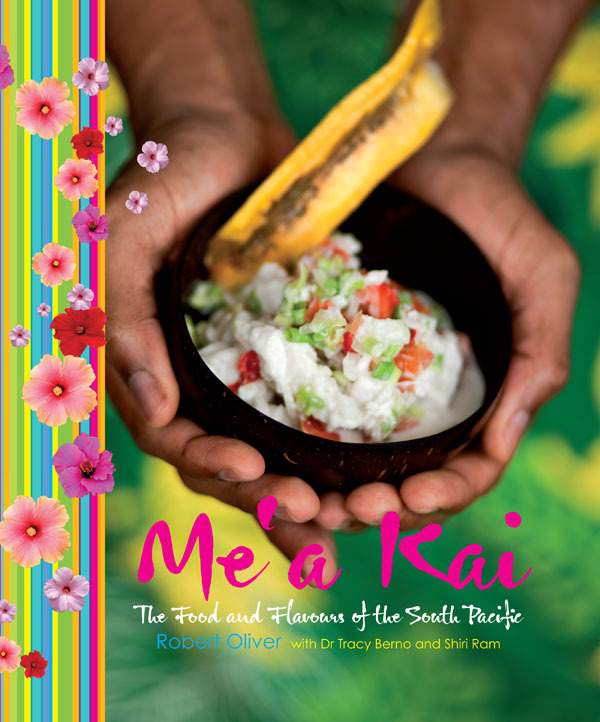 Sign up to become a Food Warrior now.