The Revolution Team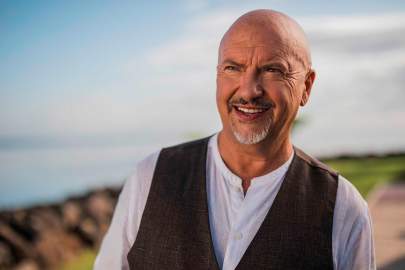 Robert Oliver - Global Executive Director
Celebrity chef Robert Oliver is the executive director and show host. Robert led the team that developed the Pacific Island Food Revolution project. He grew up in Fiji and is a champion of Pacific cuisine. Robert hosted the TV series Real Pasifik, which plays in more than 40 countries and is on its 75th rerun. He is Ambassador for Le Cordon Bleu, New Zealand and the Pacific Islands, and UNDP Pacific Advocate for Food, Sustainable Development and Wellbeing. His book Me'a Kai: The Food and Flavours of the South Pacific won Best Cookbook in the World 2010 Gourmand Awards. He followed this with Mea'ai Samoa: Recipe and Stories from the Heart of Polynesia, winner of the Best TV Chef Cookbook in the World 2013. Robert is available for media interviews.
Peter Rudd - General Manager
Strategic-minded, goal-focused, driven and outcomes-oriented business leader, with a deep set of skills and experience accumulated over 20+ years working within private sector (both local and multi-national companies) and public sector, including international government agencies. A results-oriented executive with a particularly strong professional background in strategic leadership, economic development, and international trade & investment. Most recently appointed by DT Global (on behalf of Australian Department Foreign Affairs & Trade) to lead the transition and operations of the Pacific Island Food Revolution to a stand-alone Non-Government Organisation and registered Charity in New Zealand to continue their innovative development programmes in the Pacific.
Prior to this role Peter was responsible for the establishment and management of the Fiji Trade Commission to New Zealand on behalf of the Fijian Government. He has also worked with New Zealand Trade & Enterprise, the New Zealand government's export and investment agency. Peter also has significant experience as Chief Executive with several New Zealand based companies and has extensive governance experience.
Cindi Lucas - TV Producer
Cindi Lucas is the brains behind the TV production team. She has 30 years' experience in TV and has produced MasterChef, My Kitchen Rules, Marae Kai Masters and Beauty & The Beach. She is the owner of Pacific Island Productions in Auckland and is committed to producing purpose-driven television. Cindi is available for interviews.
Andrew Grzybowski - Business Development & Partnerships Manager
Andrew Grzybowski is an experienced international development practitioner with key skills in business development and partnerships. He has worked throughout the Asia-Pacific region for NGO's, commercial contractors and also within the private sector. As the program is scaling up, Andrew is developing a range of partnerships to enable the Pacific Island Food Revolution movement to thrive.
Chris Parnell - Digital Innovator
CG Design is our digital innovator. Led by Chris Parnell, his team tackles a steady stream of innovation requests as we weave together all the digital parts of the Revolution into our website and social media. Chris's team are also developing new digital innovations to help spread the Revolution.
Michelle Tevita-Singh - Communications Manager
Michelle Tevita-Singh is a Communications, Media and PR specialist based in Fiji. She has more than 15 years of experience in corporate communications, television, radio, public sector, NGO and currently operates her own consultancy. She has worked extensively in the Pacific and has also worked in the Central Asia region.