Joint Steering Committee
Christina Soti-Ulberg
Christina Soti-Ulberg is the Principal Nutritionist for the Samoan Ministry of Health. She has held this role for six years. Ms. Soti-Ulberg's role is to provide technical nutrition advice for the development of legislation, policies, plans, strategies, standards and guidelines. Additionally, she assists with nutrition-related research and provides training and development for community and target groups. Ms. Soti-Ulberg holds a Bachelor of Science from Otago University, New Zealand.
Karen Mapusua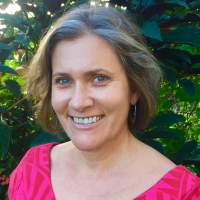 Karen is Manager Operations, planning, programming and systems for Land Resources Division of the Pacific Community, based in Suva Fiji. She has a background in NGO capacity building and management, has worked in rural development in the Pacific Region for close to 20 years with a focus on organic agriculture as a path to social and economic development.
She co-founded the Pacific Organic & Ethical Trade Community (POETCom), and was extensively involved in developing the Pacific Organic Standard and Guarantee Scheme and developing alternative forms of certification that empower farmers.
Previously Karen has held diverse roles and has a background as an educator.
She is a member of the IFOAM Organics International World Board and the Board of Directors of Fairtrade Australia New Zealand, she is a national of Samoa and Australia.
Sarah Pearson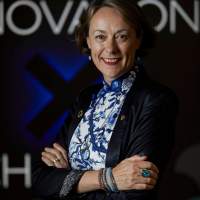 Sarah Pearson is an experienced Open Innovation practitioner, innovation ecosystem builder, scientist and advocate for collaborative innovation and entrepreneurship. She is the Chief Scientist and Chief Innovation Officer at the Australian Department of Foreign Affairs and Trade (DFAT). This role is responsible for leading, developing and scaling innovation and science & technology practice, connection and culture across DFAT, countries in our region, and through whole of government activity.
Sarah has been actively involved in leadership of all parts of the innovation ecosystem over the course of her career, as a CEO, Board Director and through professional roles. She is passionate about helping Australia and countries in our region become innovative nations, creating economic and social impact, and her advice is sought out regularly at all levels of Government.
She also contributes to the growth of innovation through external roles, such on the Investment Committee for Main Sequence Ventures, Director on the Board of the Global Innovation Fund, and a Fellow of the Academy of Technology and Engineering.
Sarah was awarded a DPhil from the University of Oxford in particle physics, and is an inventor on eight international patents for cancer diagnosis and novel confectionary. She has published extensively through the media of TV, radio, books, academic journals, magazines and newspapers.
Dr Mohammed Alvis Zibran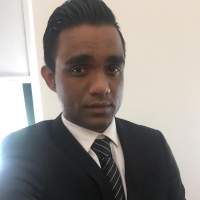 Currently, Alvis Zibran is working as a Senior Medical-Officer at Sigatoka Subdivisional Hospital in the Western Division of Fiji. Prior to this, he was working as the Area Medical-Officer at Lomawai Health Centre for 5 years. Alvis graduated with MBBS in 2011 from Fiji National University and did his internship at Lautoka Hospital in 2012 , after which he was posted to Lomawai H/C for his peripheral posting.
In addition to his current role, Alvis is working with the Wellness Unit of Fiji (under the supervision of Dr Tukana) as the Chairperson of the National PEN Core Working Group. His motivation for promoting health comes from his first hand experience in dealing with premature non-communicable diseases in terms of morbidity and mortality whereby the young people (below age 40 years) are either suffering or dying too early due to NCDs.
Alvis believes that tackling this NCD crisis in Fiji needs a lifestyle intervention rather than banking merely on drugs! Healthy eating, exercising, quitting smoke/alcohol and reducing stress are the major factors that can reduce the NCD burden. This is his my motto.
Len Tarivonda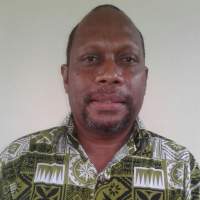 Len Tarivonda is a public health professional who has served in the Vanuatu Ministry of Health for over 25 years. Currently, he is the Director of Public Health, a position he has held for 14 years. One of his passionate hobbies is backyard gardening and organic farming.