Board Members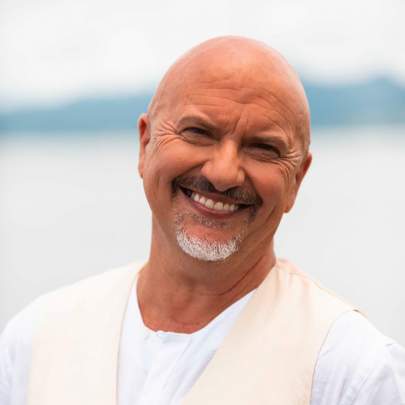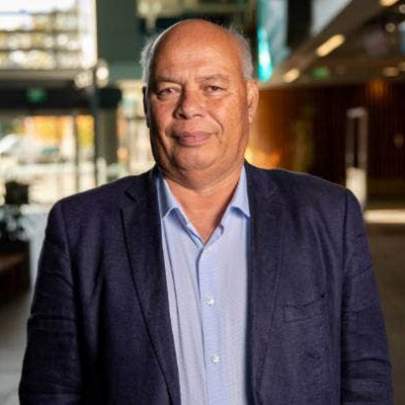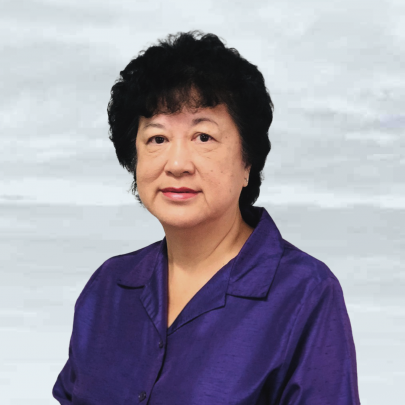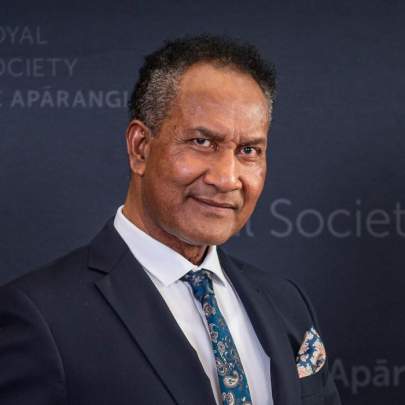 Robert Oliver
Robert Oliver is a New Zealand chef who was raised in Fiji and Samoa. He has developed restaurants in New York, Miami, Las Vegas and Sydney, "farm to table" resorts in the Caribbean and food programs feeding homeless people and African immigrants with AIDS in New York City.
Robert returned to the South Pacific to write his first cookbook with Dr. Tracy Berno and Fijian photographer Shiri Ram. Written with a development mission to connect Pacific agriculture to the regions tourism sector, "Me'a Kai The Food and Flavours of the South Pacific" stunned the food world by winning top prize, "Best Cookbook in the World 2010," at the Gourmand World Cookbook Awards in Paris, considered to be the Oscars of cookbooks, beating the books from NOMA and The New York Times. In 2015 "Me'a Kai" was deemed by the Frankfurt Bookfair to be the 3rd best cookbook in the world in all categories for the years 1995-2015.
In 2013, Robert and team released "Mea'ai Samoa: Recipes and Stories from the Heart of Polynesia" (Random House) at the request of the Prime Minister of Samoa. This book won the "Best TV Chef Cookbook in the World 2013" at the Gourmand World Cookbook Awards in association with his television series REAL PASIFIK- a series that travels across the Pacific Islands connecting chefs to traditional cuisine and indigenous agriculture.
Robert is Chef Ambassador for Le Cordon Bleu New Zealand and Fiji Airways, was a judge on the hit prime time cooking show "My Kitchen Rules New Zealand" in 2014 and 2015, and in 2015 was co host for the Maori reality cooking show "Marae Kai Masters" with esteemed actor Tekohe Tuhaka.
In 2017, Robert was honored with a KEA World Class New Zealander Award and was named UNDP Advocate for Pacific Health, Food and Sustainability.
Robert is the Executive Director and Founder of Pacific Island Food Revolution, a television media-led movement across the South Pacific designed to return the region to traditional cuisine in an effort to curb the Pacific's NCD crisis. Pacific Island Food Revolution television plays across the Pacific, in New Zealand, Australia and internationally via Parade Media.
Dr Collin Tukuitonga
Associate Professor Collin Tukuitonga is the inaugural Associate Dean Pacific and Associate Professor of Public Health in the Faculty of Medical and Health Sciences, University of Auckland. He has comprehensive clinical, public health and Public policy experience in New Zealand, the Pacific Islands and internationally.
Dr Tukuitonga serves as an expert on the COVID-19 Technical Advisory Group for New Zealand's Ministry of Health.
Collin was the Director-General of the Secretariat of the Pacific Community for seven years to December 2019. It is the largest development organisation serving the Pacific islands. Prior to that role, Collin was the Chief Executive of the NZ Ministry of Pacific Island Affairs, Director of Public Health for the NZ Ministry of Health and Coordinator of Surveillance of Noncommunicable Diseases for the World Health Organization based in Geneva. He was a Commissioner of the World Health Organization Ending Childhood Obesity (ECHO) Commission.
He was born and raised on Niue Island. In 2000, he was a Harkness Fellow in Health Care Policy at the University of California (San Francisco). He was awarded the Waitakere City Council Millenium Medal in 2000.
Dr Tukuitonga, from the Pacific island of Niue, was formerly the Director of SPC's Public Health Division. He was a member of an Independent External Review of SPC in 2012. His previous roles include: Chief Executive Officer of the New Zealand Government's Ministry of Pacific Island Affairs; Associate Professor of Public Health and Head of Pacific and International Health at the University of Auckland; Director of Public Health, New Zealand Ministry of Health; and Head of Surveillance and Prevention of Chronic Non-Communicable Diseases at the World Health Organization, Switzerland.
Dr Tukuitonga has also served in various leadership and management roles, including at the Fiji School of Medicine, the Auckland District Health Board, Northern Regional Health Authority (Auckland), University of Auckland and the Health Research Council of New Zealand. He is a former Board member of the Pacific Cooperation Foundation.
Dr Tukuitonga is a Founding Member of the Niue Arts and Culture Festival, Pacific Language Weeks in New Zealand, and of the Leadership Development Programme for Pacific civil servants in New Zealand. He is a member of the Pacific Research panel for the Performance-Based Research Fund 2018 Quality Evaluation.
Jenny Seeto
Mrs Seeto was a former Senior Partner at Price Waterhouse Coopers Fiji and is one of Fiji's most successful business women. Mrs Seeto is Chair of Investment Fiji and the second trustee of the Fiji Commerce and Employers Federation (FCEF). She was awarded the Officer of the Order of Fiji medal during the 2018 Order of Fiji Awards and honored with the 50th Anniversary of Independence Commemorative Medal in 2020. She has been awarded The National Contribution Award by Women in Business.
Jenny has extensive experience in the provision of multidimensional services to a diverse range of clients in Fiji and globally in the areas of Advisory Services, Assurance, Taxation and Business Advisory and Human Resources. She has been involved in various boards and committees including member of the University of the South Pacific Council; Board of Governors of the Fiji Institute of Technology; Public Service Commission; Taskforce on Public Enterprise Reform; Public Enterprises Advisory Committee; National Taskforce on Microfinance; Consumer Council of Fiji; Women's Advisory Council to the Minister of Women; Capital Markets Advisory Council; Deregulation Review Panel and Chairperson of the Value Added Tax Review Panel.
Jenny holds a Bachelor of Arts Degree in Accounting and Economics from the University of the South Pacific. She holds a Certificate of Public Practice from the Fiji Institute of Accountants, and is a registered Tax Agent in Fiji. Jenny is also a fellow member of Fiji Human Resources Institute and is an accredited Mediator by the Singapore Mediation Centre and Fiji Mediation Centre. She was a former President of the Fiji Institute of Accountants and has served on a number of Institute Committees. She was an Election Commissioner and has also been a member of Transparency International. She is currently involved in other educational and community based organisations.
Dr Steven Ratuva
Professor Steven Ratuva is the Director of the Macmillan Brown Centre for Pacific Studies (University of Canterbury); Chair of the International Political Science Association (IPSA) Research Committee on Conflict, Security and Democratization; former President of the Pacific islands Political Science Association and former Fulbright Professor at the University of California (LA), Duke University (North Carolina) and Georgetown University (Washington DC). With a PhD from UK, he has published 9 books (including the largest and most comprehensive book on ethnicity in the world) and more than 400 published academic papers and international conference presentations. He has led a number of international research projects and networks such as the global security project by the International Political Science Association and the global ethnicity project commissioned by Palgrave and Springer publishers.
He was awarded the University of Canterbury Research Medal in 2019 (the first Pacific Islander and social scientist). He was awarded the 2020 Metge Medal, New Zealand's highest award for social science research excellence. He was elected Fellow of the Royal Society of New Zealand in 2020 for research distinction and excellence in contribution to global knowledge. He is a global interdisciplinary scholar with research expertise in various fields such as sociology, anthropology, political science, post-colonial studies, indigenous studies, development studies and history and has carried out research all around the world in Asia, Europe, Australia, New Zealand, Africa, US and Pacific. He has worked in universities around the world including Australia, UK, US, New Zealand and Fiji.
He has been advisor and consultant for a number of international and regional organizations such as UNDP, International Labour Organizations, Pacific Islands Forum, Commonwealth Secretariat, Asian Development Bank and others. He was recently commissioned by the Forum to carry out a review of the Pacific Island Forum's Observers and Dialogue Partners membership as well as the Forum countries' trade with Japan.
He was born on the island of Kadavu, Fiji Islands and apart from being academic, he is a musician, cartoonist, artist and former President of the Fiji Bodybuilding Federation.