John and Asia's Teuila Grill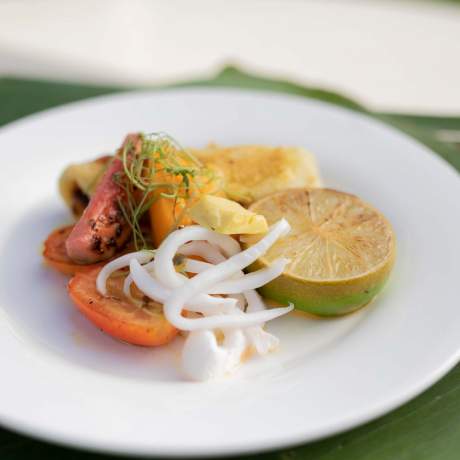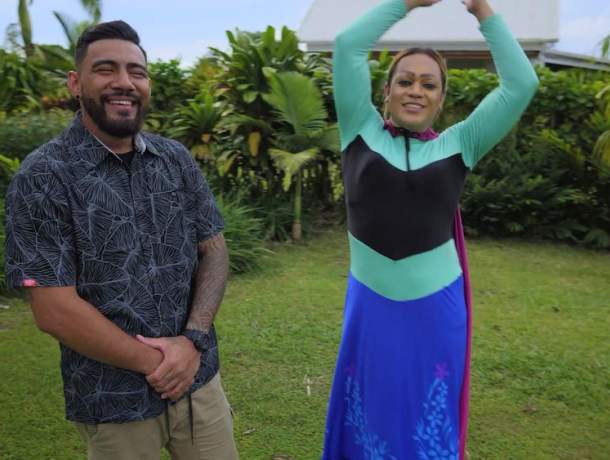 Ingredients:
½ breadfruit
2 brown coconuts (scraped & squeezed for cream)
2 tomatoes
1 guava (use pineapple if guava is out of season)
1 mango, diced (use pawpaw if mango is out of season)
1 lime
1 lemon
1 tsp soy sauce
1 tsp virgin coconut oil
Some flesh of a green coconut cut into ribbons for garnish
Method:
Peel breadfruit and cut into slices.
Boil for 20 minutes in coconut cream.
Once cooled blend or mash until shape able.
Season with salt and pepper.
Make into a patty.
Grill or pan fry the patty in coconut oil for approximately 5 minutes each side.
Cut tomatoes in half.
Peel guava and cut into quarters.
Cut lime in half.
Grill tomatoes, guava & lime until juices flow.
Set aside.
For the dressing, mix together soy sauce, coconut oil and lemon juice.
Place breadfruit patty in centre of plate.
Top with grilled tomato and guava.
Dress well.
Garnish with grilled lime, diced mango and green coconut ribbons.
Team Samoa Recipes John and Asia
Share this page: Facebook LinkedIn Pinterest Twitter
Tried this recipe at home? Let us know what you think!