Josh and Nox's Omelette with Baby Pele
Tags: Eggs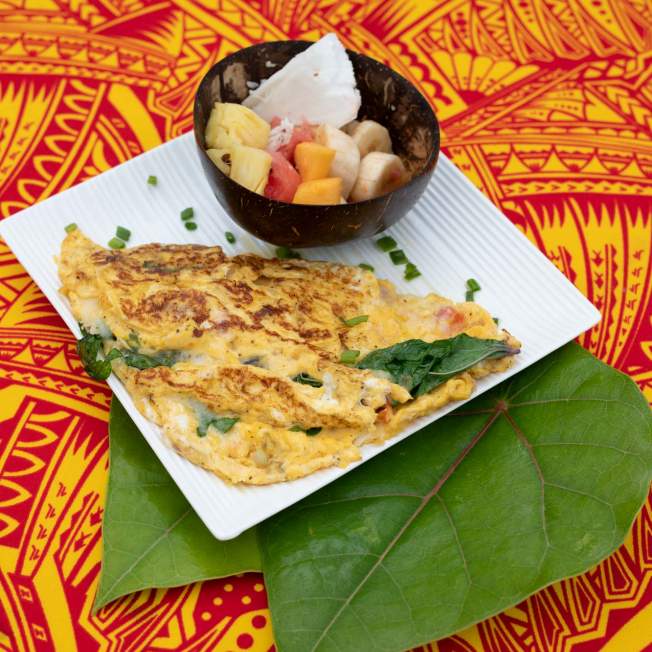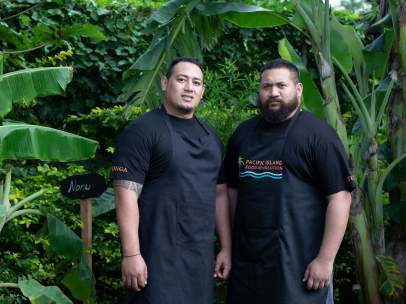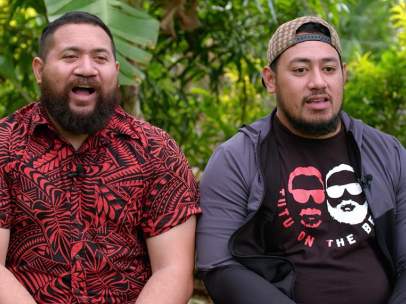 Working greens into every opportunity guarantees a more nutritious diet, and Tonga's pele quite literally grows everywhere. You do not need to understand gardening or be a farmer to grow pele. It grows all by itself. Start thinking through what you already eat and where it makes sense, add pele! Josh and Nox did just that for this simple omelette and the result was magic.
Ingredients:
3 tsp virgin coconut oil
4-8 baby pele leaves
3 cherry tomatoes
1 onion
1 capsicum
3 eggs
1 cup milk
50g cheese, grated
Salt and pepper
Method:
Heat oil in a heavy pan.
Add onion, capsicum and fry for three minutes.
Add pele to the top of the cooked onion and capsicum, and cook another minute or so to wilt the pele.
Remove pele and set aside.
Whisk eggs with milk and season with salt and pepper.
Add eggs to the pan and cook halfway through.
Add grated cheese and pele to eggs in pan.
Fold in half and complete cooking for two minutes.
Serve while hot – yum!
Team Tonga Recipes Josh and Nox
Share this page: Facebook LinkedIn Pinterest Twitter
Tried this recipe at home? Let us know what you think!