John and Asia's Rainbow Forest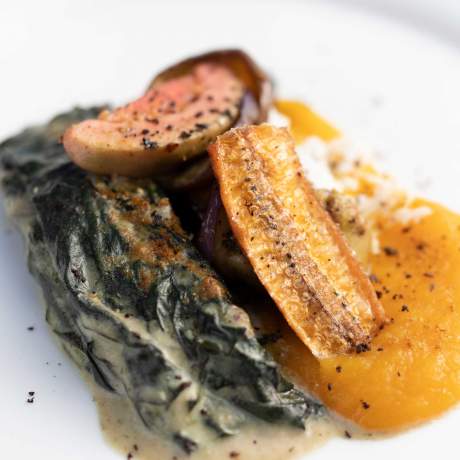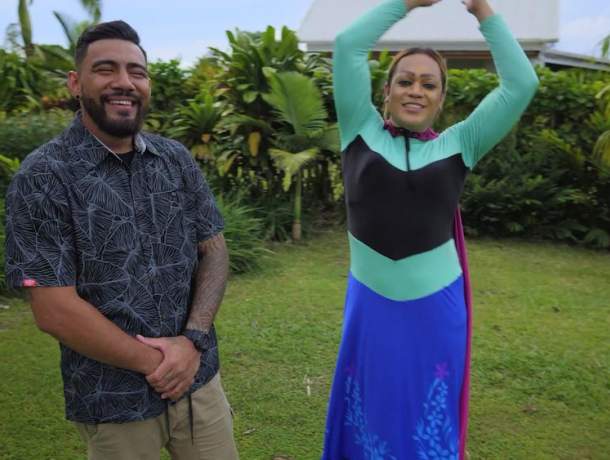 Ingredients:
½ pumpkin
1 green banana (boiled until cooked through)
1 eggplant
5 taro leaves
2 cups coconut cream
1 passionfruit
1 teaspoon sesame oil
Fresh grated coconut
Method:
Peel and remove seeds from pumpkin.
Chop into chunky pieces.
Boil for 10 minutes.
Drain and cool, then blend with half a cup of coconut cream and set aside.
Remove skin from green banana and cut into three slices lengthways.
Grill for 5 minutes each side.
Slice eggplant into similar size as banana.
Brush with oil and grill for 7-10 minutes.
Boil taro leaves in remaining coconut cream for 15 minutes, and season.
For the dressing scoop flesh out of passionfruit.
Mix with sesame oil.
To serve:
Pour pumpkin mash into middle of plate.
Add taro leaves on top.
Add grilled banana and eggplant.
Dab with dressing and garnish with fresh grated coconut.
Team Samoa Recipes John and Asia
Share this page: Facebook LinkedIn Pinterest Twitter
Tried this recipe at home? Let us know what you think!