Pacific Island Food Revolution
At a Glance
What is Pacific Island Food Revolution?
Pacific Island Food Revolution (the Food Revolution) is an innovative, multi-media based intervention using the power of reality TV, traditional and social media to encourage people to make better food decisions. Developed by celebrity chef Robert Oliver, Pacific health experts, foodies and communicators, the Food Revolution aims to activate local cuisine knowledge and excite people into eating fresh, local, indigenous food. The Food Revolution is currently filmed on location Fiji, Samoa, the Kingdom of Tonga, and Vanuatu and broadcast free-to-air across the Pacific.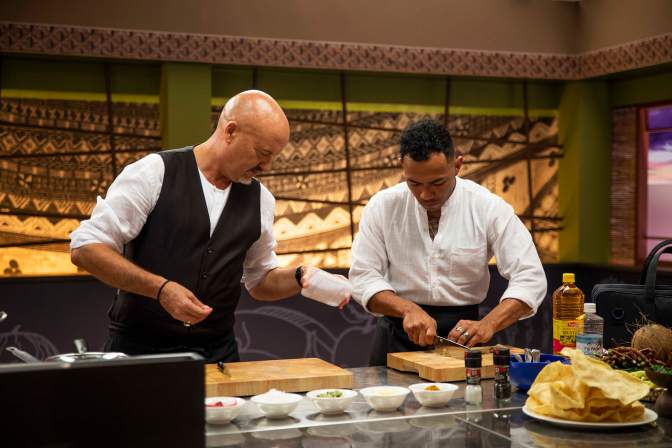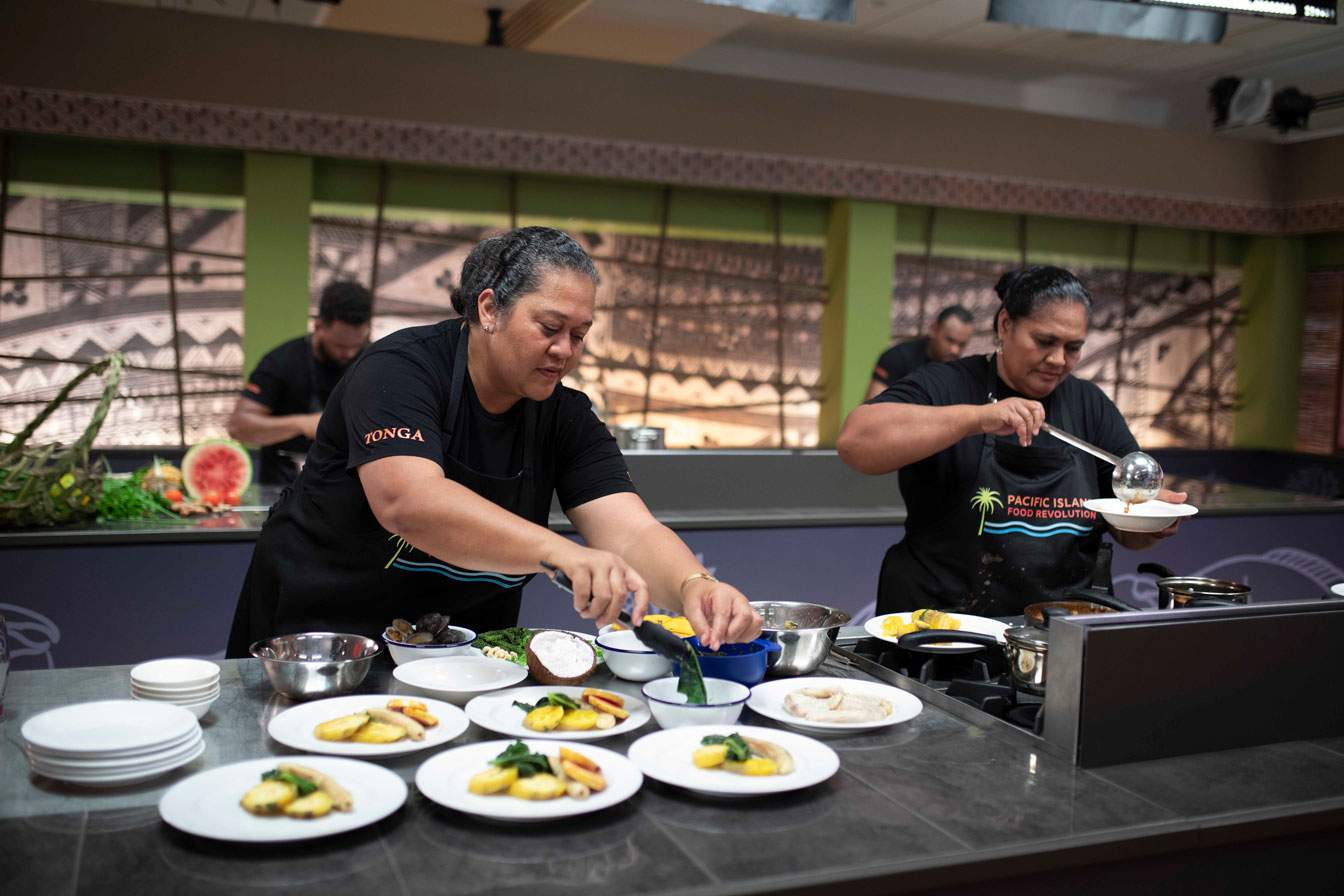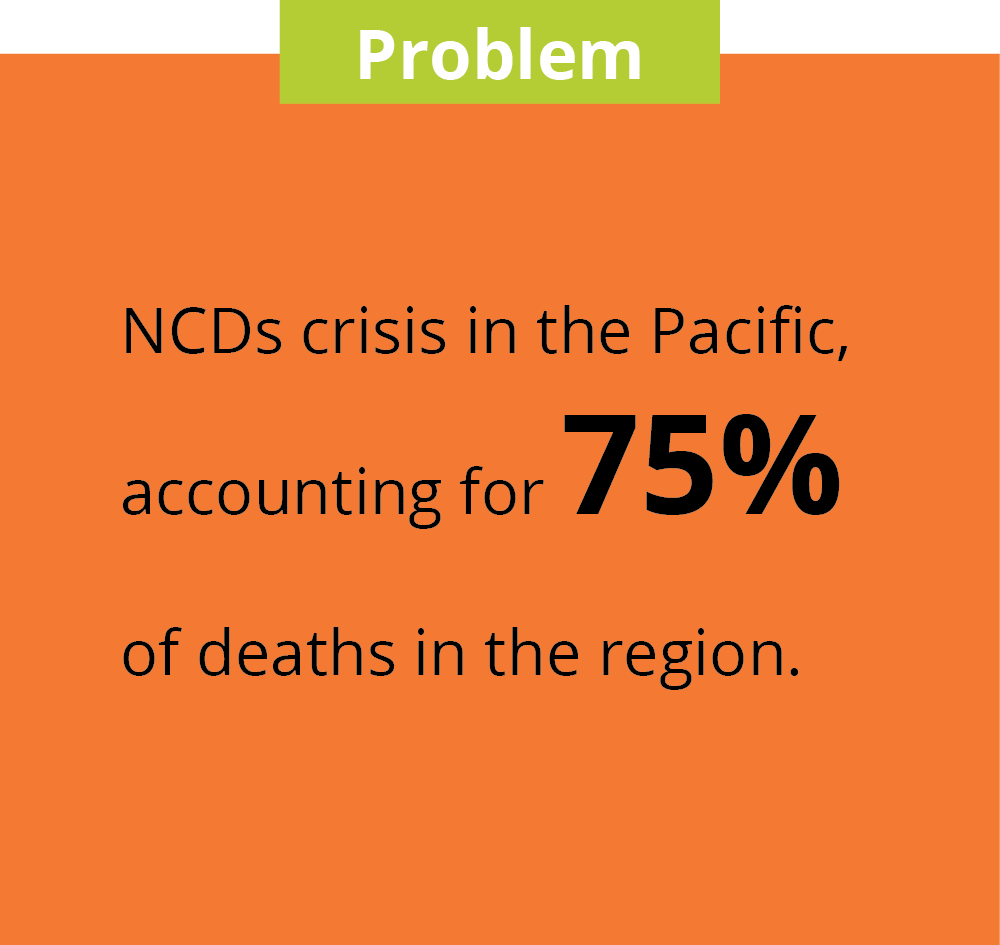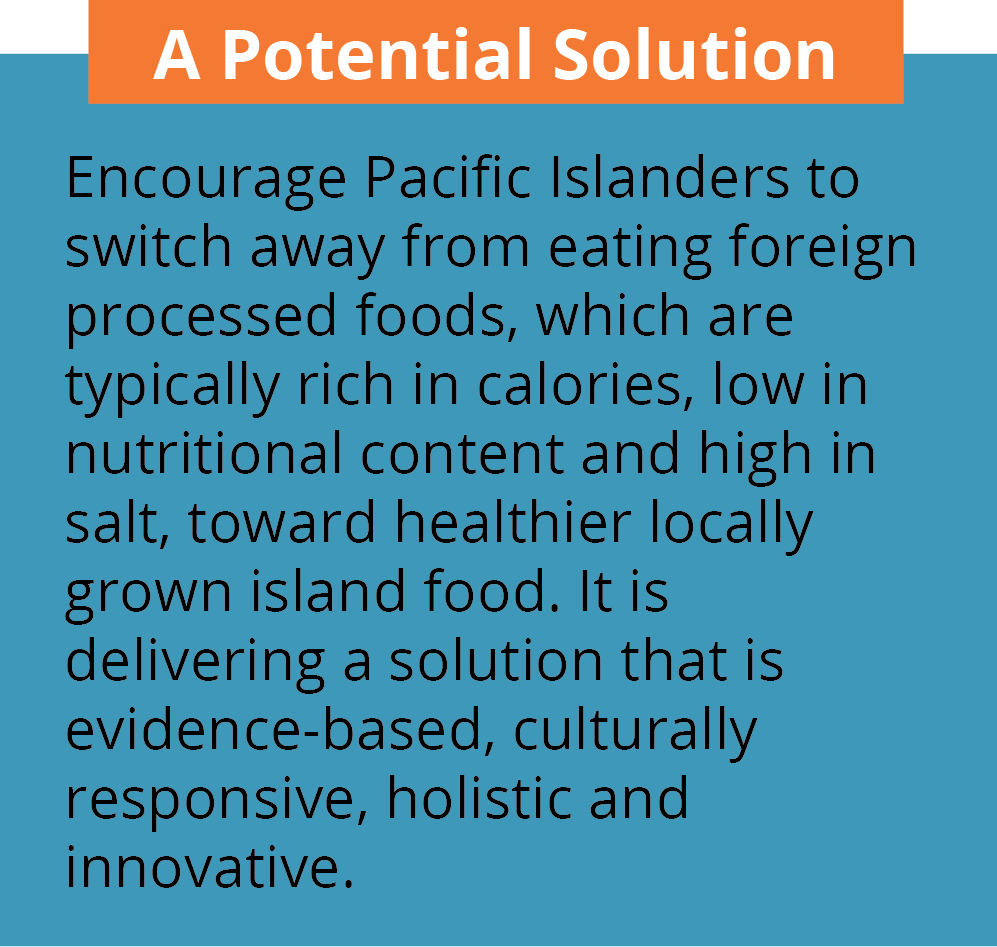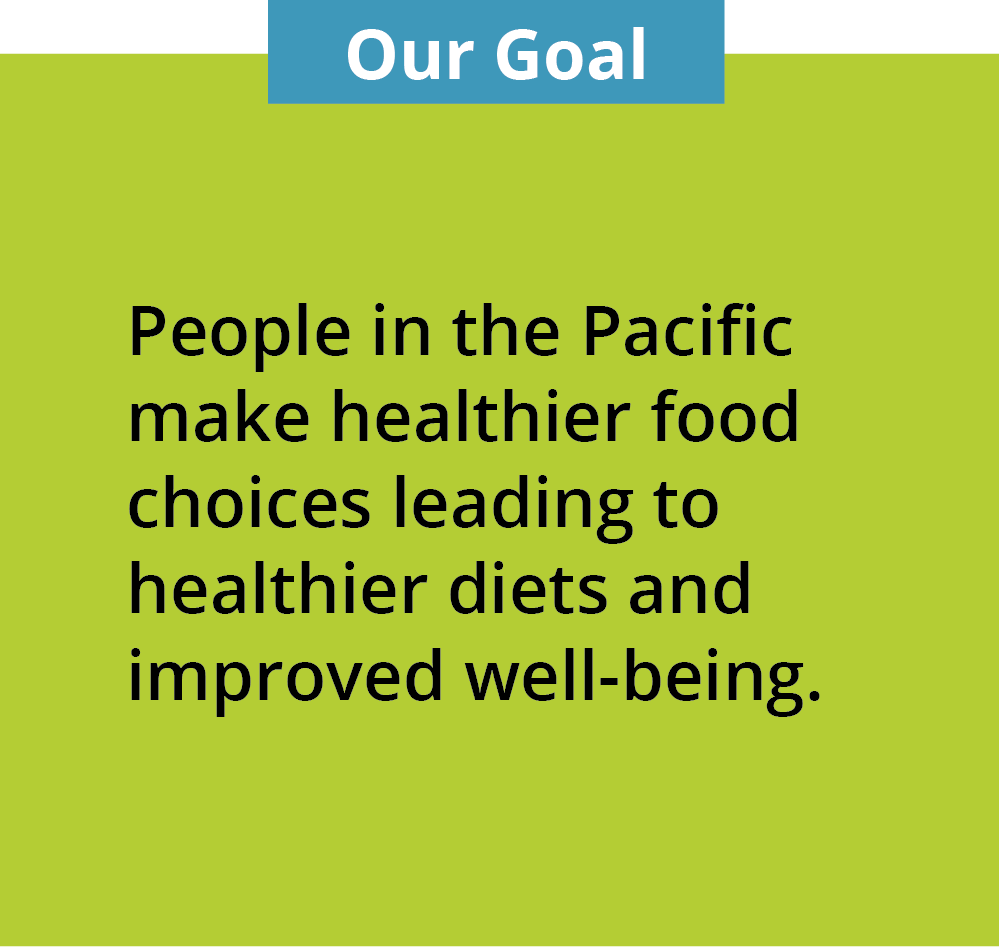 Our Pacific Island Food Revolution Approach
Applying behavioural insights to a toolkit of consumer engagement activities including digital media recipes, pop-up kitchens, partnerships and online learning resources, the Food Revolution will support and nudge Pacific Islanders to make healthier food choices.
Working towards SDGs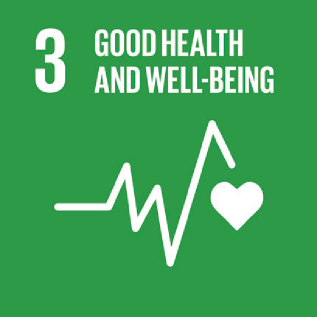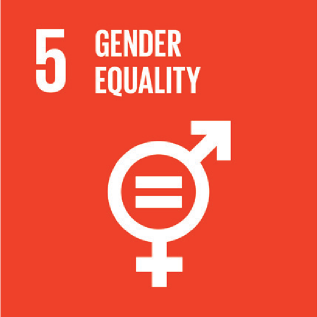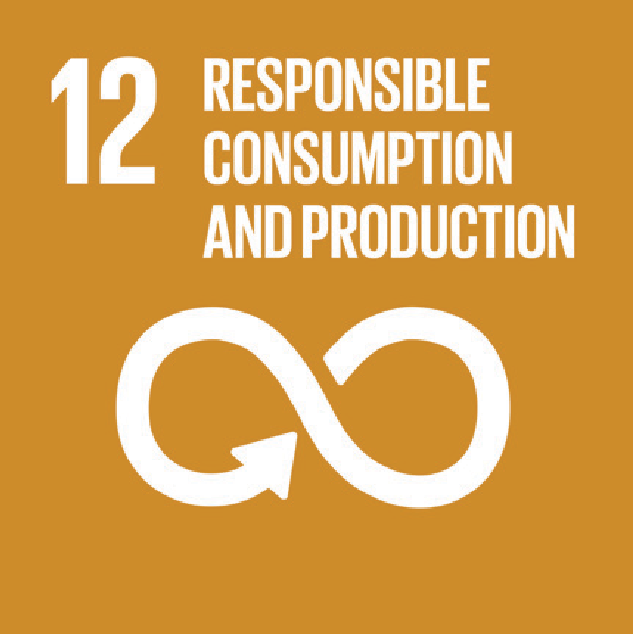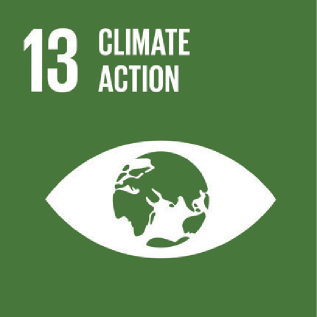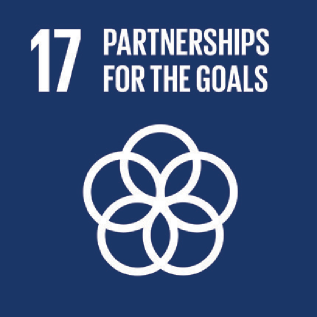 Early Results and Learnings
Behaviours and Attitudes
Women were 146% more likely to choose a healthy local option after watching the Food Revolution.
Household food preparation is predominantly a woman's responsibility.
Affordability, taste and convenience are key drivers of people's food choices, but the vast majority consider their own local foods to be healthier than imported foreign, processed foods.
Language is important and can mean different things to different people.
In addition to improving the wellbeing of Pacific Islanders, the Food Revolution has the potential to improve livelihoods by driving demand for local produce, supporting agricultural value-chains and developing a Pacific food tourism economy.
Media Use and Information Access
Social media – particularly Facebook was reported as the most widely used media source.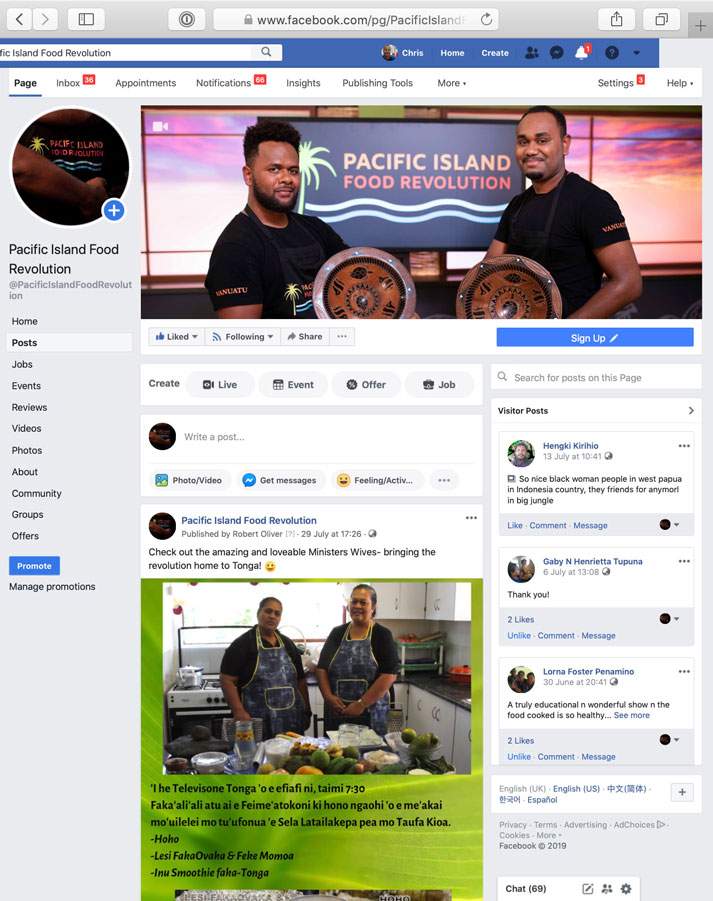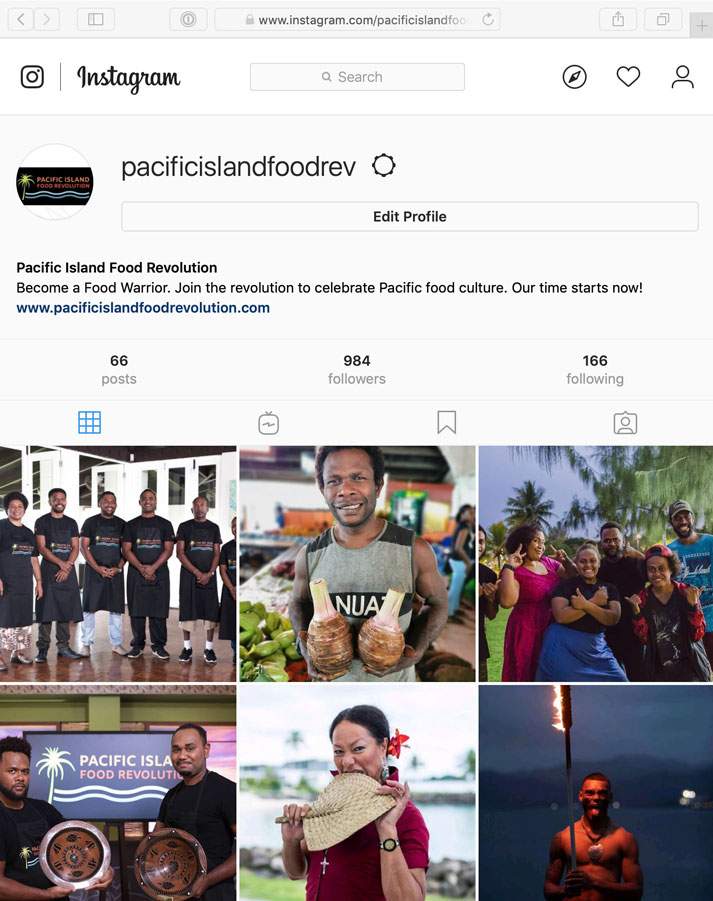 Fiji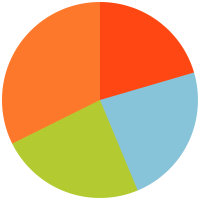 Tonga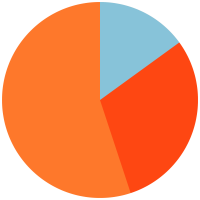 Vanuatu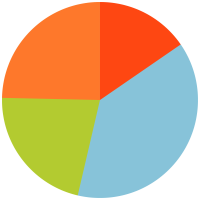 Samoa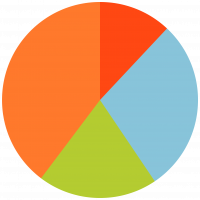 Key: Social Media Radio TV Print
The Food Revolution Project program design allows for pivoting and adaption in real-time based on evidence and research and takes an innovative approach to measuring potential impact. To date, our research, conducted in partnership with Busara Center for Behavioral Economics, University of South Pacific and local partners, has included on the ground surveys in urban and peri-urban communities and a Pacific-first, behaviour-based lab experiment.
Busara Center for Behavioral Economics
Potential Global Reach Through Online Platforms
Our engagement continues to grow by the day.
Island Tok Tok - Social
...so Im trying to let my family knows that no matter how much time you spend on exercising if we do not cut down eating unhealthy food then its a waste of time thanks to Pacific Island Food Revolution Master Class Training for banning noodles in my life
Maina Misa Foma'i Papali'i
More Feedback
"Thank you Pacific Island Food Revolution. Keep those delicious recipes and updates coming. God bless."
"I love this program, looking forward to watching more new episodes. Congrats Vanuatu. Great stuff Oliver and thank you to all associated partners of the program."
"What an amazing series to follow. Thank you to all the fantastic participants for show casing the flavours of all your beautiful islands. Truly worth all the efforts put into this great show. You've nailed it again Robert Oliver, just love, love, love it all!"
"Well done… thank you for promoting this beautiful island kaikai to the world."
"Congratulations team Vanuatu you were amazing!!! This is one of the best shows I have ever seen…well done Robert Oliver, Peter, UNICEF, Pacific Islands Productions and the donors who supported this…and the rest of the countries' chefs that participated you were all fantastic…awesome way to change the way we look at Pacific foods and healthy lifestyles for our children and people."
"Great show. It's good to showcase our Pacific Island's traditional dishes…that way next generations will learn from it. Thank you Fiji".
"Super proud of them. They represented the country so well through our local dishes."
"I didn't know you can use green pawpaws in salads, thanks for the tip."
"I like the recipe of the beam salad in the latest episode of the cooking class. I'll try it out one day."
"This looks awesome! Any way to watch it in Australia?"
Governance
Revolution is governed by a Joint Steering Committee, consisting of a representative from Fiji, Samoa, Tonga and Vanuatu, its donors and partner agencies including SPC, UNICEF, and WHO.
Funding
PIFR is a 3 year co-funded investment between the Australian and New Zealand Governments.